Selecting the right construction site fuel delivery service provider is a crucial decision for any construction project. It's vital to ensure that the chosen provider aligns with your project's needs and standards to maintain efficiency and keep costs in check. Here's why JPAC Global Energy is one of the best construction site fuel delivery service providers in Mexico and other cities in the USA, such as Alabama, Arkansas, Florida, Georgia, Louisiana, North Carolina, Michigan, Missouri, South Carolina, Tennessee, Texas, Virginia and Iowa
Unwavering Reliability and Exceptional Reputation
Regarding reliable fuel delivery, JPAC Global Energy has earned a stellar reputation in the industry. With a track record of consistently serving construction sites, they have proven to be a reliable partner. Their commitment to on-time deliveries ensures your construction site runs smoothly without unnecessary downtime.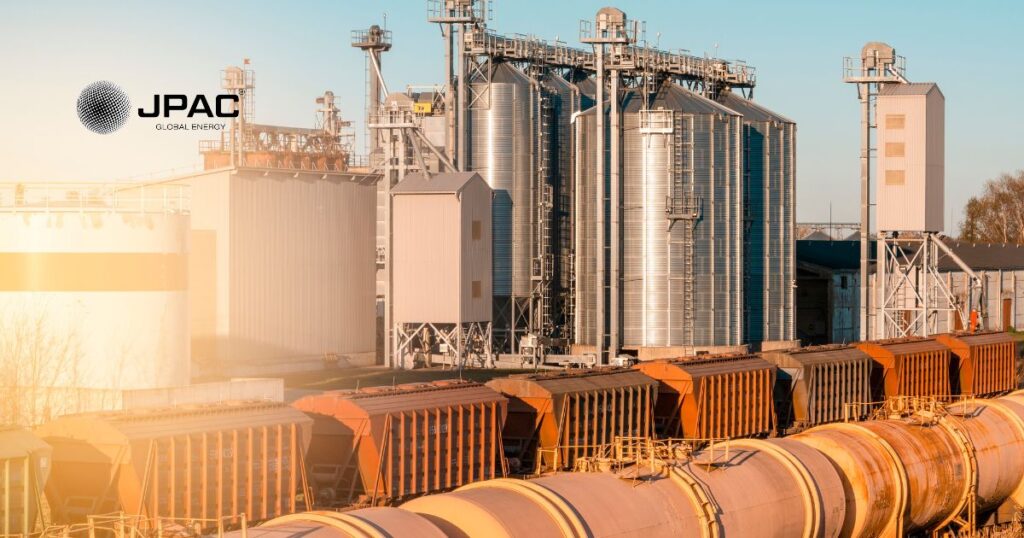 Uncompromising Fuel Quality
JPAC Global Energy understands the importance of fuel quality for construction equipment. They provide high-quality, clean fuel that adheres to the strictest industry standards. This unwavering commitment to fuel quality means your equipment runs optimally, prolonging its lifespan and reducing maintenance costs.
Diverse Fuel Types to Suit Your Needs
Construction sites often require various fuel types to power different equipment, such as diesel, gasoline, or propane. JPAC Global Energy can supply the specific fuel types your site demands, ensuring seamless compatibility with your machinery while minimizing the risk of contamination or damage.
Competitive Pricing and Flexible Payment Terms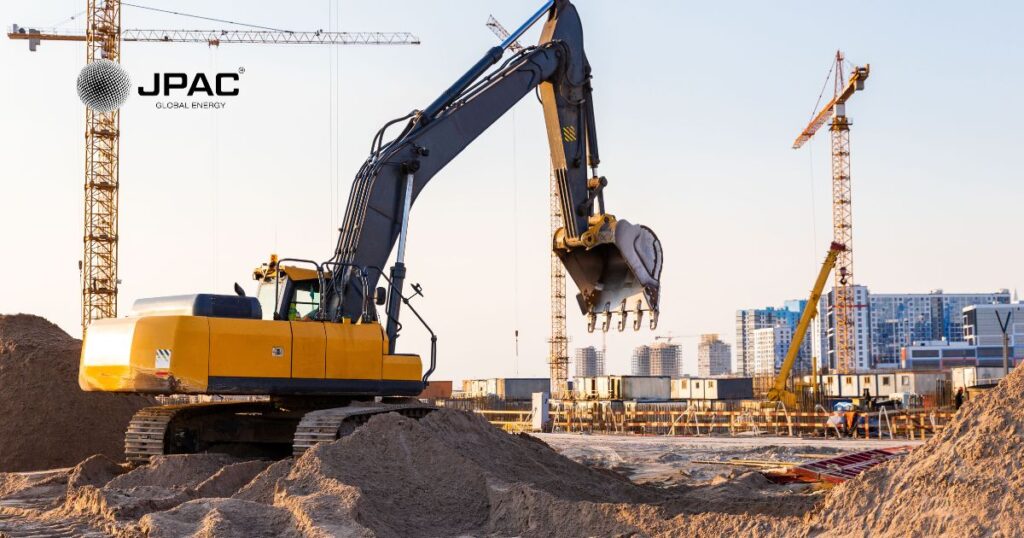 JPAC Global Energy recognizes that construction projects often operate on tight budgets. They offer competitive pricing structures and may even provide bulk discounts or flexible payment options. This cost-effective approach ensures you get the most value for your money while staying within budget.
Versatile Fuel Delivery Options
With JPAC Global Energy, flexibility is key. They offer a range of delivery options, including on-demand, scheduled, and emergency deliveries. This adaptability ensures a consistent fuel supply precisely when needed, allowing your construction project to proceed without interruptions.
Commitment to Environmental Compliance
Environmental regulations play a significant role in construction projects. JPAC Global Energy takes its environmental responsibilities seriously, ensuring compliance with relevant regulations. They may also offer eco-friendly fuel options, allowing your project to operate in an environmentally responsible manner.
Stringent Safety Measures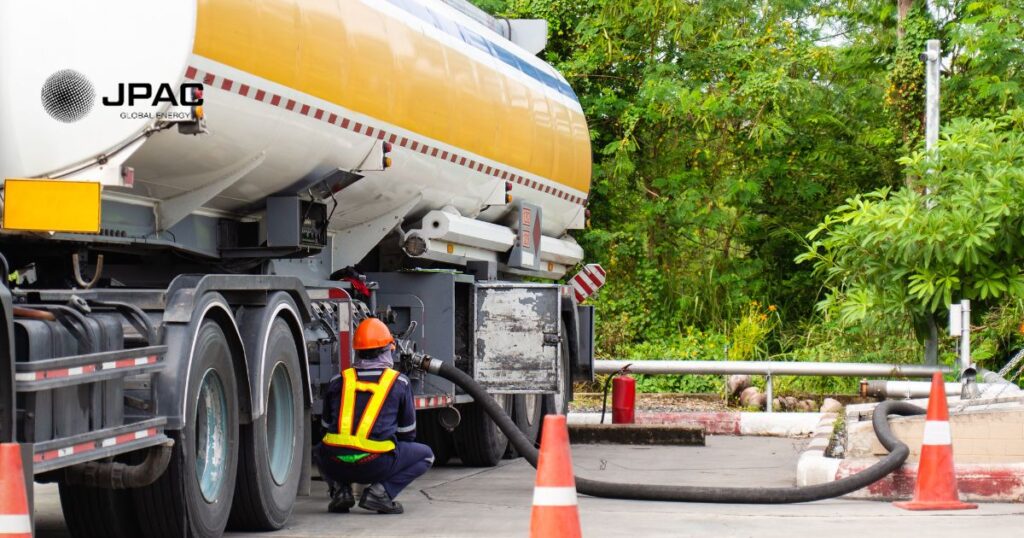 Safety is paramount, and JPAC Global Energy prioritizes it in its operations. Their delivery personnel are well-trained, equipment is maintained to the highest standards, and robust emergency response procedures are in place to address any spills or accidents promptly.
Cutting-Edge Equipment and Technology
To streamline fuel delivery services, JPAC Global Energy leverages modern technology. They utilize GPS-equipped vehicles and remote monitoring systems, allowing them to track fuel levels and schedule deliveries efficiently. This ensures your construction site receives fuel promptly and hassle-free.
Exceptional Customer Support
JPAC Global Energy prides itself on offering top-tier customer support. Their responsive team is ready to address any concerns or issues during your project. Effective communication and problem-solving can help prevent delays and keep your construction project on track.
Transparent Contract Terms and Agreements
JPAC Global Energy places a strong emphasis on transparency in their contract terms and agreements. When you choose them as your construction site fuel delivery provider, you can expect clarity regarding delivery lead times, cancellation policies, minimum order requirements, and other crucial details. Their contracts are designed to align with your project's needs and timeline.
Conclusion
In conclusion, JPAC Global leads construction site fuel delivery, focusing on "Construction Site Fuel Delivery." Their expertise, fuel quality, competitive pricing, flexibility, environmental responsibility, safety measures, technology, customer support, and transparent contracts make them a trusted partner for construction projects that demand reliable and efficient fuel delivery. Choose JPAC Global for a seamless fuel supply experience.