In the heart of the agricultural landscape, fuel is the lifeblood of progress. From sunrise to sunset, farm equipment and machinery tirelessly work to ensure a bountiful harvest. Reliable and timely access to fuel is not just a convenience; it's the bedrock of a successful farming operation. JPAC Global Energy understands the intricate needs of the agricultural community. It takes pride in offering top-notch farm fuel delivery services. Let's delve deeper into how our services can empower your farming endeavors.
The Unique Demands of Agriculture
Agriculture is a demanding and ever-changing industry. As the backbone of our food supply, it relies on many machinery, vehicles, and equipment. Whether it's tractors tilling the fields, trucks transporting produce, or generators powering farm operations, these vital components require a consistent fuel supply. In this dynamic environment, farm fuel delivery services play a pivotal role in ensuring seamless operations.
Farm Fuel Delivery Services: Our Commitment to Agriculture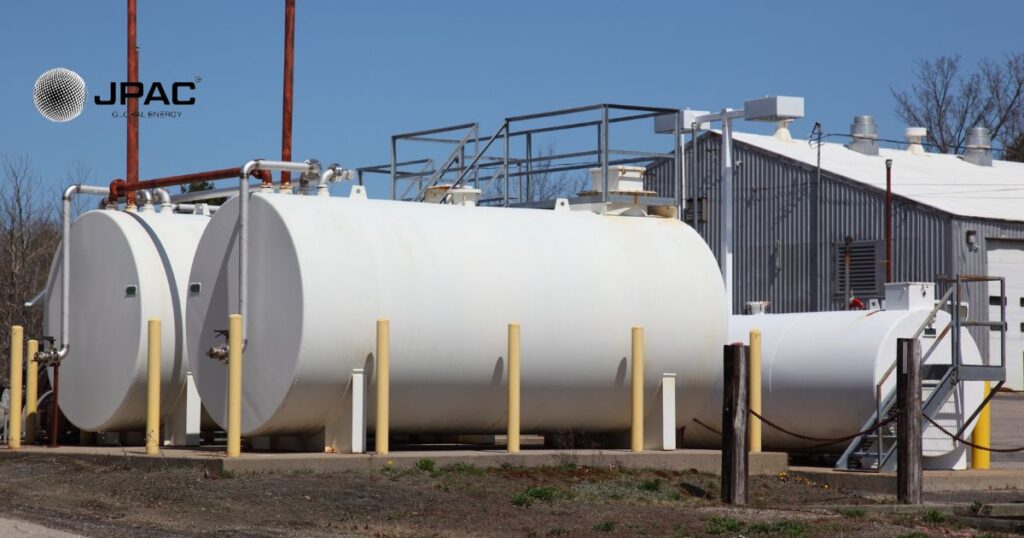 At JPAC Global Energy, our commitment to agriculture goes beyond merely delivering fuel; it's about enhancing your farming operation's efficiency and productivity. We recognize the distinctive needs of farmers and agricultural businesses and have tailored our services to cater to these unique demands.
Prompt and Reliable Delivery
Agriculture operates on tight schedules, and any delay can translate into substantial financial losses. We understand the importance of prompt and reliable farm fuel delivery services. Our efficient logistics and dedicated team ensure that when you need fuel, it arrives on time, every time. Whether it's the crack of dawn or deep into the night, you can count on us to keep your farm running smoothly.
Diverse Fuel Offerings
The agricultural sector is diverse, with various equipment and machinery requiring specific fuel types. This is where JPAC Global Energy excels. We supply a wide range of fuel types to meet the diverse needs of your farm. Whether it's high-performance diesel for your tractors, gasoline for your farm vehicles, or propane for heating, we have the right fuel to keep your farm machinery in optimal condition.
Bulk Fuel Discounts
Farming operations typically have high fuel consumption. We recognize that and offer bulk fuel discounts to help you save on your overall fuel costs. Our cost-effective approach ensures you can allocate your budget more efficiently, allowing you to invest in other critical aspects of your farm.
Emergency Deliveries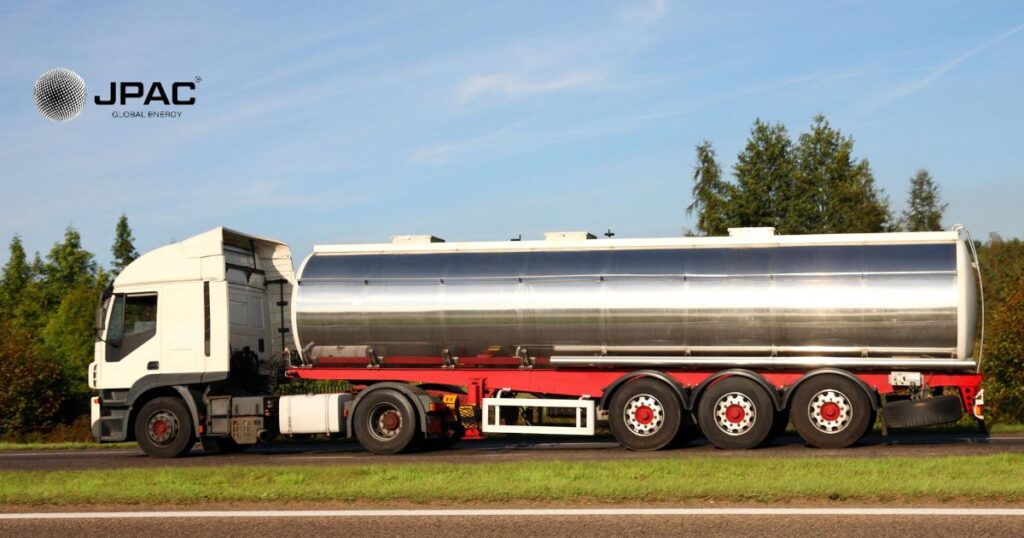 Farming is unpredictable. Unexpected events or sudden increases in fuel demand can disrupt your operations. That's where our emergency fuel deliveries come into play. Our quick response team is ready to deliver fuel promptly, helping you overcome challenges and minimize downtime. When you're in a bind, count on us to provide the fuel you need to keep your operations on track.
Environmental Responsibility
In today's world, environmental responsibility is a paramount concern. We're dedicated to sourcing and delivering fuel in an environmentally responsible manner. Our eco-friendly practices ensure that your farm can operate efficiently and, at the same time, minimize its environmental impact. Sustainable farming and environmental responsibility go hand in hand.
Safety First
Safety is at the core of our operations. Our delivery personnel are well-trained to handle fuel with care and precision. We adhere to strict safety measures and protocols, ensuring that the fuel delivery process is not only efficient but also safe for your farm, your employees, and the environment.
Modern Technology
Leveraging modern technology is essential in today's fast-paced world. We utilize cutting-edge technology, including GPS-equipped vehicles and remote monitoring systems, to streamline the delivery process. Our technology allows us to track fuel levels, optimize delivery routes, and ensure that your farm receives fuel on time. With these tools at our disposal, we can provide a level of service that's second to none.
Responsive Customer Support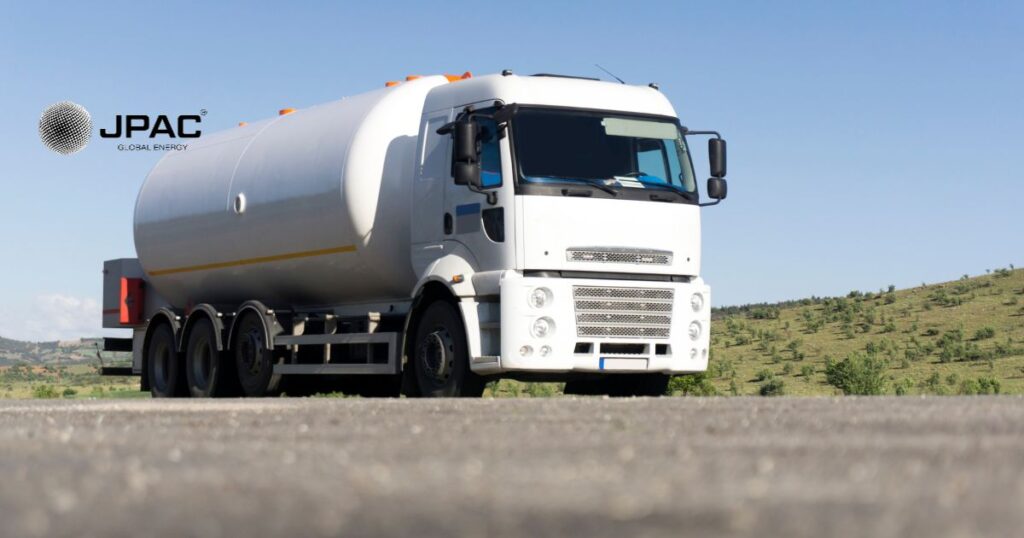 Effective communication is key to preventing disruptions in your farm's operations. Our customer support team is available and ready to address your concerns, provide assistance, or answer any questions. We're here to ensure you have a seamless experience with our farm fuel delivery services.
Conclusion
In conclusion, JPAC Global Energy is not just a provider of farm fuel delivery services; we are your trusted partner in ensuring that your agricultural operation runs smoothly and efficiently. With our prompt and reliable deliveries, diverse fuel offerings, cost-effective bulk discounts, emergency response capabilities, environmental responsibility, safety measures, modern technology, and responsive customer support, we make farm fuel delivery easy for you. Choose JPAC Global Energy to experience the difference a dedicated and experienced partner can make in your farming endeavors. We're here to fuel your success, one delivery at a time.